Find the skincare products that best suit your skin and lifestyle
It can be a little daunting the world of skincare, especially if you're just starting your skincare regime. There's lots of options and lots of products, and it's not always easy to know which products are good for you (and the earth!). But don't worry, we're here to help.

Start Skincare Consultation Now
You're In Good Hands
We want you to buy the right products for you so that you get the results you need.
Our 2-minute free skincare consultation is one way to set you on the right skincare path. You'll answer a few simple questions, and we'll recommend the Herb Farm products we think will work best to improve and enhance your skin.
Right Product Guarantee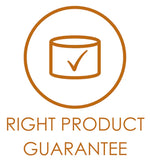 Feel assured that if a Herb Farm skincare product* doesn't work for your skin, we can help you find an alternative that does - at no extra cost to you!