We inspire and nurture our community to live vital, healthy lives supported by the magic of herbs, generations of wisdom, and our own special alchemy.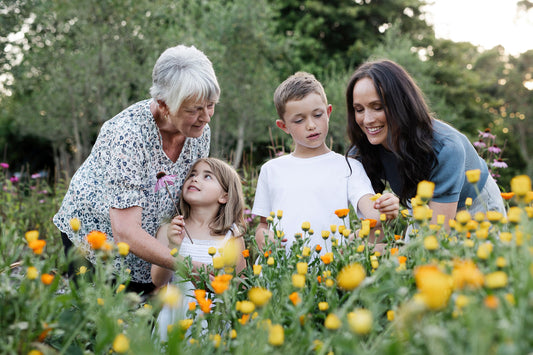 Nurture with nature
Life is busy. And it can be a juggle to manage your health and wellbeing on top of all the other things you do in a day. Sometimes, a gentle nurturing hand is just what you need. That's why we're here – to support you to live a healthy, vital life utilising nature as the foundation it was intended to be.
We harness the incredible benefits of fresh herbs to create our range of natural skincare and wellness products. The herbs that go into each of our products are grown right here on our property in New Zealand, in the wild, as natural as can be. We don't interfere with how our herbs grow, we just let them flourish in their own way.  And when the time comes, we harvest our herbs, then use our own special
alchemy, while they are still fresh, to create the products you love. Natural products that nurture your mind and body.
Welcome to our community.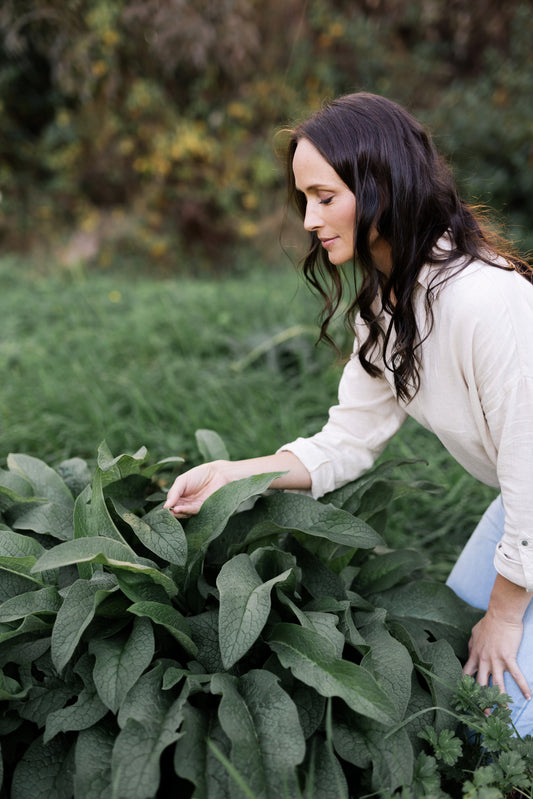 Our Ethos
We believe that our outer beauty reflects our inner wellbeing. The more in tune with nature we are, the better we feel, and the more radiant we become. Being at peace with ourselves and the world around us enables greater confidence and connection.
We also believe in harnessing the power of therapeutic herbs and utilising traditional knowledge to create our products. And this is why our products will always be 100% natural.
Be Assured
We go to great lengths to ensure that our company, brand,
and products uphold the strong values and authenticity that you trust.
We make all our products with love and positivity, and we
believe you can feel it in there!
Having complete control over this important process means our products are even more effective and beautiful to use.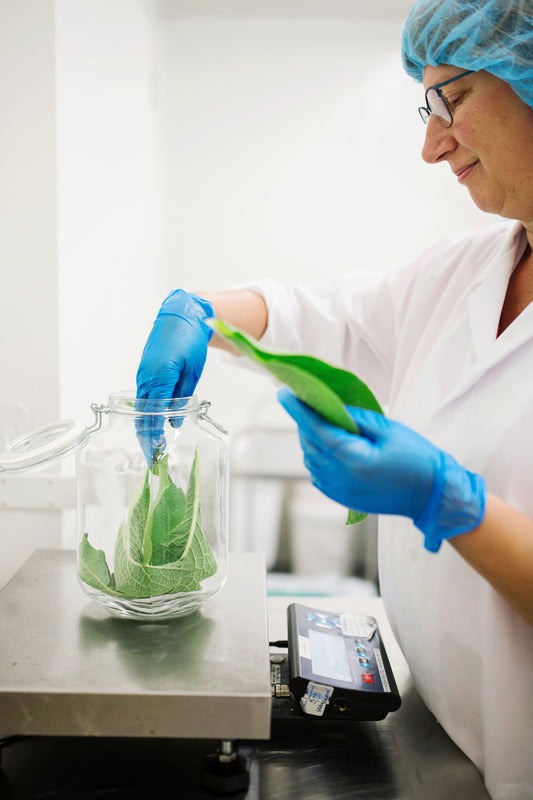 Our Products Are:
Handmade by us: The herbs we use in our products are grown in our garden, harvested at the right time, and produced on site. This means we maintain full control over our processes from garden and ingredients, to production, packaging, and dispatch.
Vegetarian: Our entire range of skincare and wellbeing products are made from natural, plant-based ingredients, and are safe to be enjoyed by all.
Ingredient integrity: The herbal tinctures and sun-infused oils we make are combined with other ingredients sourced from only the most ethical and reputable suppliers. All ingredients comply with our strich criteria for the highest quality.
NZ made: All our products are created in beautiful, rural Ashhurst, New Zealand. We love having the opportunity to work with our local community to provide pure and high-quality products.
Nut free: Everyone should have the opportunity to use natural products. This is why, where possible, we choose to go nut free (look for this icon on each product page).
100% natural: Founder Lynn Kirkland is a renowned herbalist and expert in her field, dedicated to creating our 100% natural product formulas. We firmly believe that our greatest teacher is nature itself.
Recyclable: We work closely with nature, so it goes without saying that we value the environment and all its resources. We are completely committed to using recyclable packaging and operating and sourcing sustainably and ethically.
Cruelty free: We are accredited by Choose Cruelty Free – an idependent Australian non-profit organisation campaigning for a ban on animal-tested cosmetics.